The Parisian journalist and style IT-girl Sabina joined forces with
Fedoma in making a collection that reminds us of friends, our closed
ones, and ultimately, LOVE that bonds us together at all times.
Inspired by Sabina's personal stories and her nostalgic and
dreamy style partly adopted from the 90s sitcom " Friends",
the exclusive collection from Sabina x Fedoma
is born, from our sketchbook to you.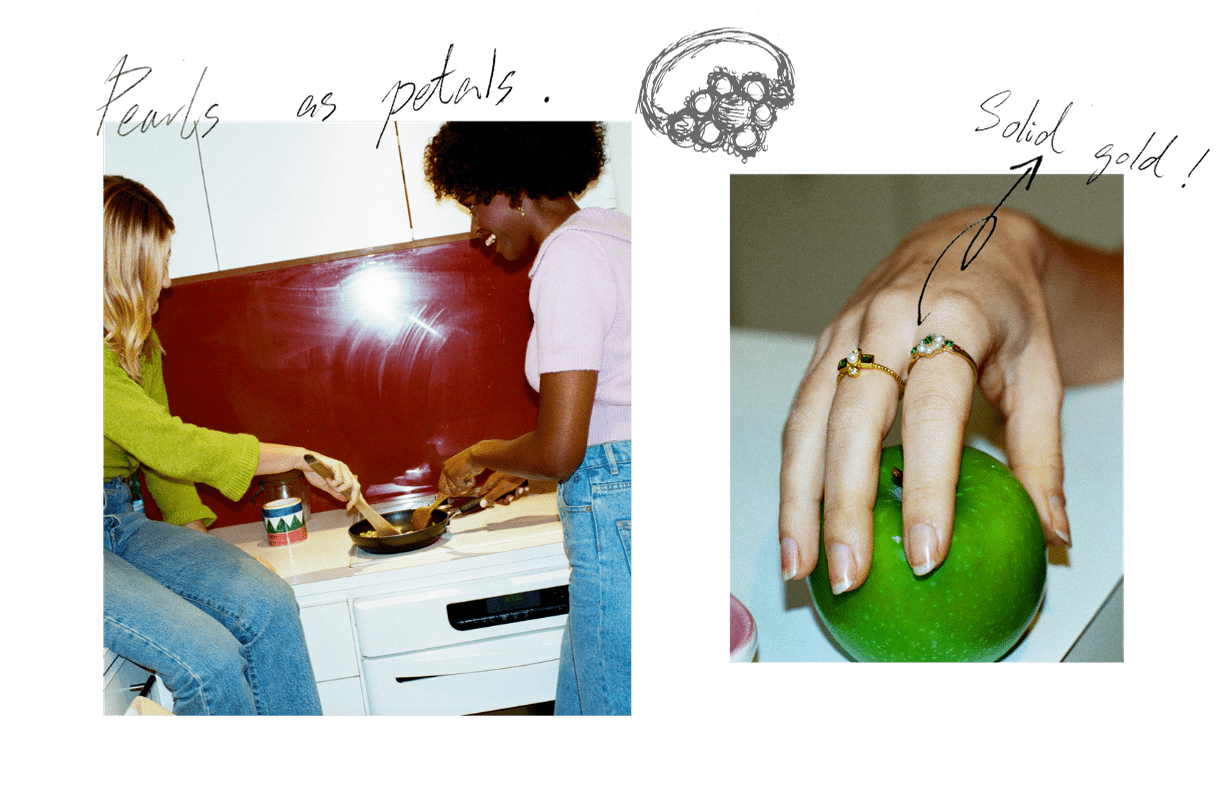 This 14k solid gold ring is inspired by Sabina's love for flowers.
When there are flowers, there are celebrations, both large and tiny,
whether it is to celebrate a good friend's graduation, wedding,
or even a getaway moment with yourself. Crafted
with a touch of hand-selected mini pearls, the
Lindy ring is as nostalgic as it could be.
Mimi Necklace - Solid Gold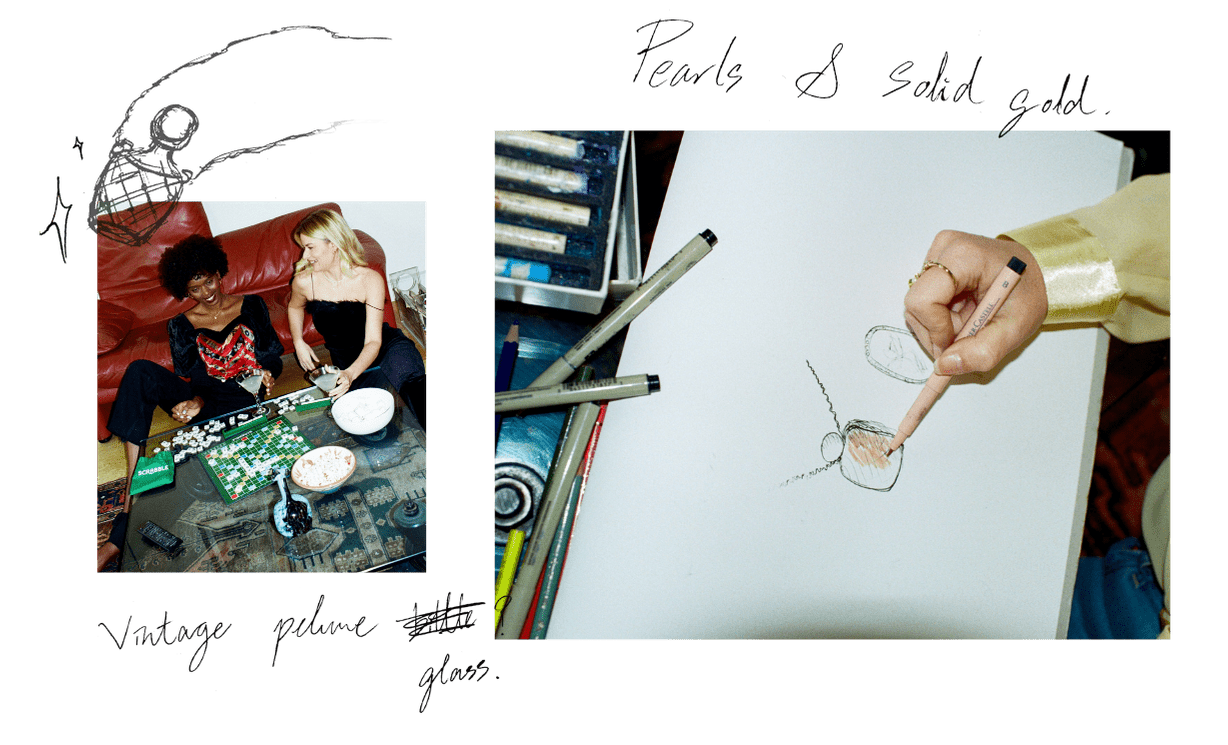 A perfume bottle that is directly hand-drawn by
Sabina comes to life. Dainty but crafted with weight,
the Mimi necklace is reminiscent of Sabina's collection
of perfume bottles since her teenage years.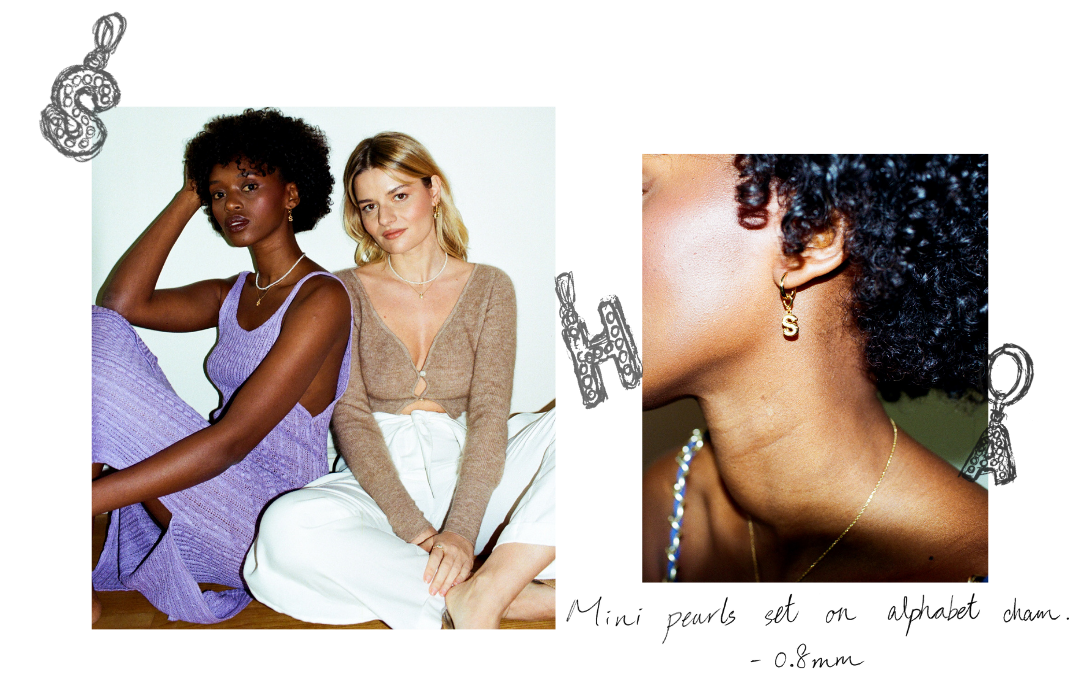 Inspired by the throwback trend for customizable pieces, Sabina
designs these tiny pearl hoops that remind her of the handmade
charms she had back in the days, but all grown
up in proportion and texture.