Seil Smith x Fedoma old
Fedoma presents a collection of artwork in collaboration with Seil Smith, embracing the feminism, interculturalism and privilege jewellery portrays in our daily lives. 
This artwork presented is one that is speaks closely to the values of Fedoma in collaboration with the most iconic work of Seil Smith. 
It speaks closes to gender, and equally specifically feminism. We believe that every women has a chance to speak and jewellery is something that is close to our heart and unique which elevates ones feminine style. 
Furthermore, Fedoma strongly believe in diversity, every nationality and background should be confident in their own skin and embrace the fact the for centuries, Jewellery has been made to adorn our body. And at the root of all, jewellery reflects one's /can be understood as a status symbol and culture, for its materials or for its patters. Resembling a sense of community and privileges that we ought to have as women.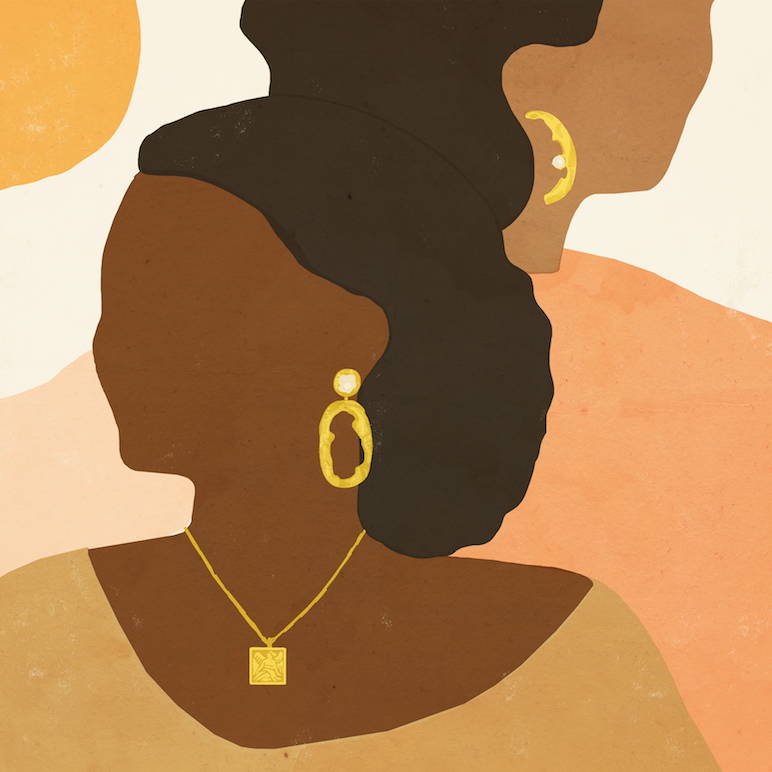 The iconic piece by Seil Smith x Fedoma
For centuries, jewellery pieces hanging down from our ears and neck reflects our personal taste, from the style, to the material, to the details. 
The gallery presents a collection of  illustration telling/ each resembles/ echos  a story of an individual and their love for jewellery pieces.

Enjoy.
graduated from the Parsons, The New School for Design majoring in illustration and had worked at a handful of fashion and design companies in NYC. Shortly after, she had followed her passion to become a fashion stylist based in NYC. With much success, Jennifer treasures of having the luxury of practicing yoga and meditating twice a week in a city that just never sleeps. When we had asked Jennifer why she loves Fedoma jewellery so much, she had mentioned that it is simply iconic and unique in style. 

"The piece just complements my closet with elegance, even my yoga gear!" - Jennifer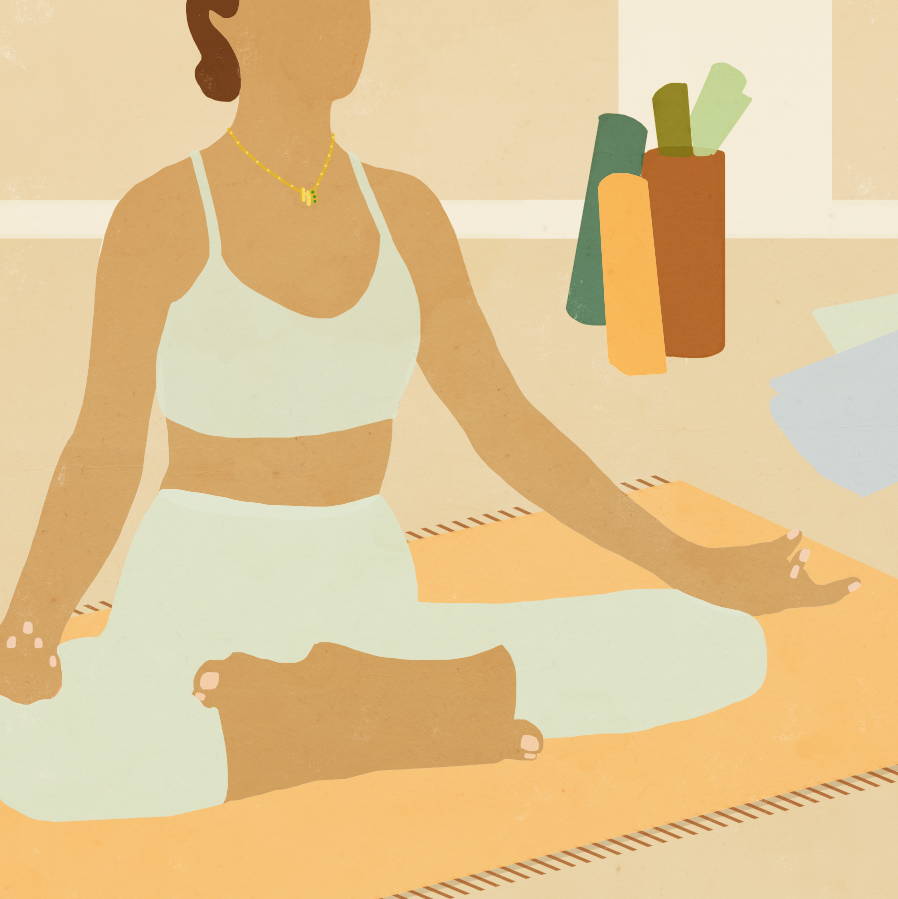 strolling down an alley just right off a busy street in Florence, Italy. With heels clicking and her earrings swaying, Venessa, a chief media editor, picked out flowers for her newly renovated villa. Obsessed with scents and the vibrant colors of flowers, Venessa finds ways to integrate the romance of Florence into her personal style, which contributes to her casual chic persona which is mirrored in her social media presence. It is not hard to see why she has similar taste for jewellery. Wearing her favourite piece from Fedoma, Venessa states that it really goes with her style and the finish is very unique in its way.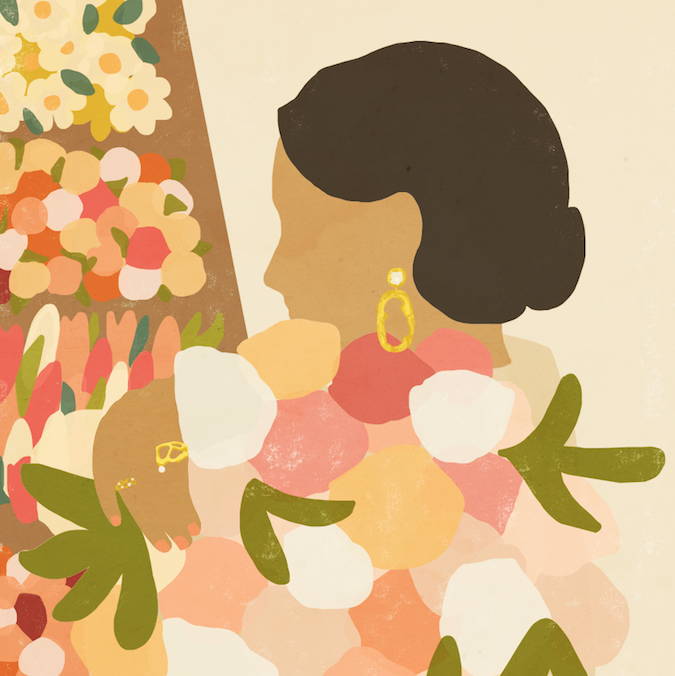 grew up in 2 countries and 3 different cities, and now settling down in the gold coast of Australia, it's difficult not to be captivated by her aura and refreshing / sophisticated style. After couple years of working in the banking industry, Stephanie branched off to start her own consulting business.  With frequent travels and busy meeting with clients, Stephanie always stop by the local delicate and dainty speciality coffee shop to indulge in the cities energy.  Stephanie is always put together, from head to toe as she insist on something that is stylish, elegant yet understated. Yea, she's hard to keep up with and we absolutely love it. Oh, and did we mention Fedoma is her current jewellery favourite.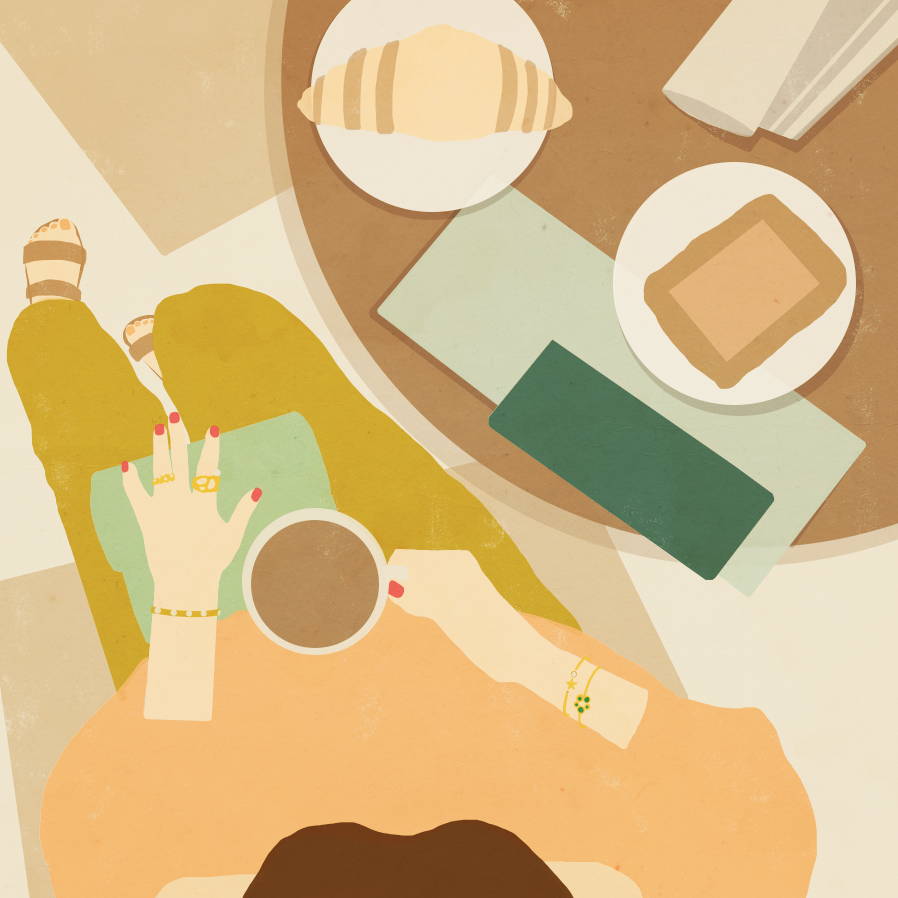 was adding the final touches to her latest art work on a sunny Wednesday afternoon. Currently working as a fashion stylist for high-end clients and celebrities, Jenna loves the creativity and control that being a stylist provides. Once in a while, she jumps in to her private studio located in Malibu in search for new inspirations. Jenna frequently finds herself in museums and art workshops. It is easy to see why she has such love for Fedoma pieces as we believes that it represents her inner feelings and emotions that are transpired from her creative mind set.